Plastic Grid/Plastic Geogrid/Plastic Gravel Grid/Plastic Paving Grid (Manufacturer)
Longxiang 123 plastic grids is an interlocking grid with a multi-layered drainage system that drains water from the surface, reducing erosion and eliminating compaction of the substructure .
CIVIL/MINING
Ideal where reinforcement is needed on surfaces exposed to heavy loads and constant use. Fantastic for hardstands, drains, haul roads, camp paths, carparks, air strips and bitumen reinforcements.
RURAL
Toughen your rural terrain by eliminating muddy areas on your property. Great for driveways, feed & water troughs, stable floors, muddy areas, arenas, shed floors and day yards.
Our Grid(branded 123) was originally designed for using on farms for solving problems with muddy areas on their properties, everything from muddy cattle yards to muddy driveways. The solution was easy, stabilise the ground and develop a drainage system, better still, design one product that does both!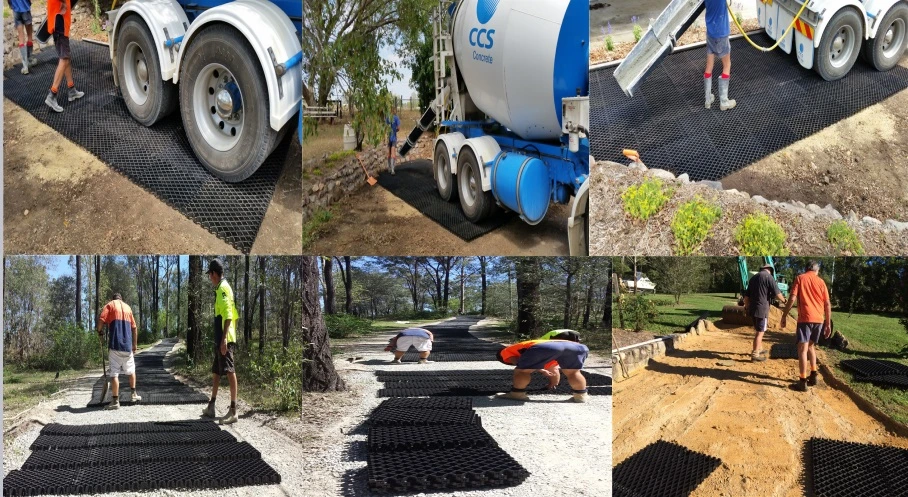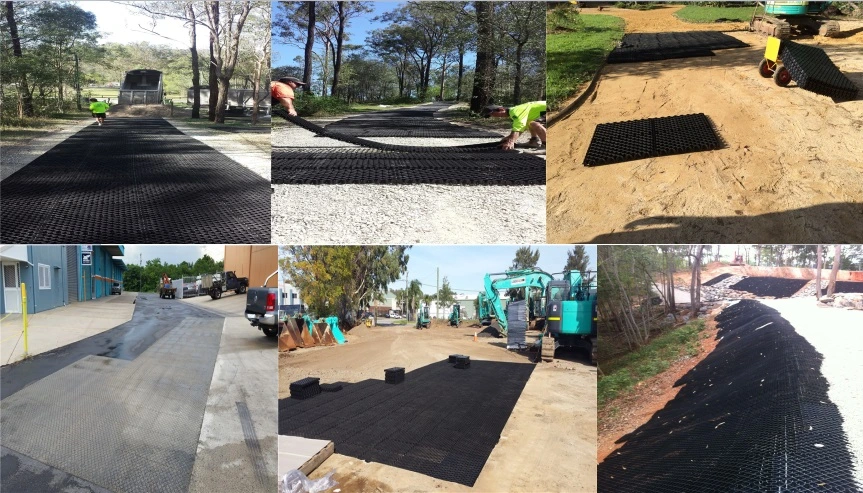 LANDSCAPING
Stabilise your landscaping by reinforcing turfed areas, embankments and tree lines. Applications include pathways, drains, driveways, golf cart tracks and boat ramps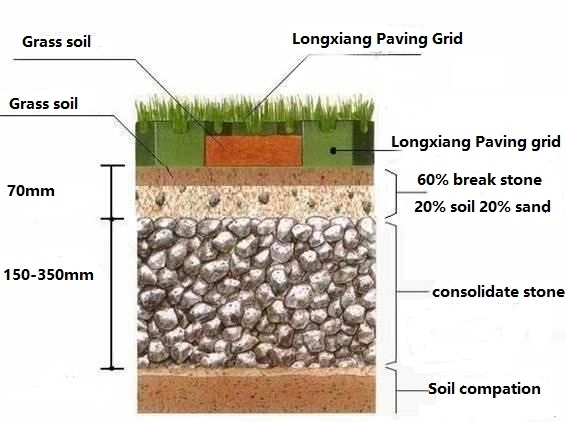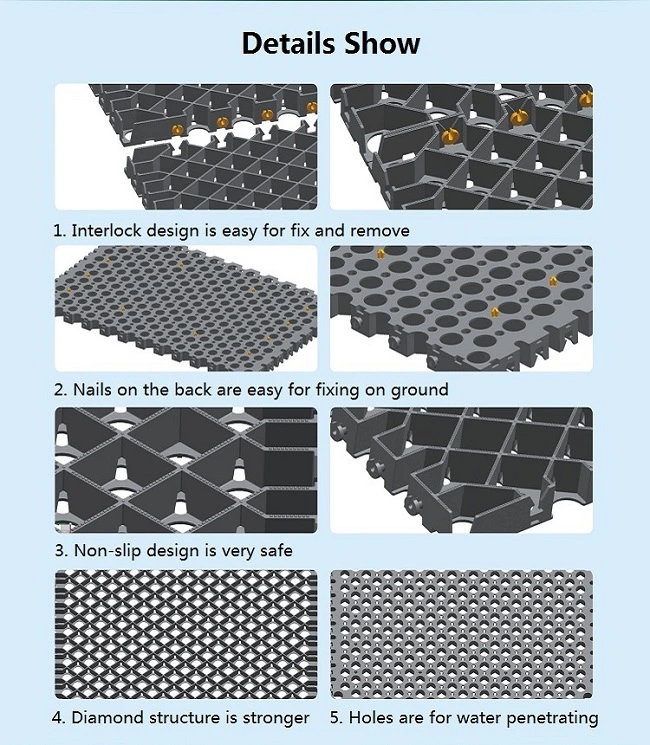 How permeable pavers used for grass driveway car parking lot work?
The gap will seed planted in the honeycomb, GrassGrid have a height can keep the grassroots and walk in the vehicle certain pore, avoids the
grass by the wheel rolling, to ensure the parking lot of greening effect, reduces the virescence maintenance costs.
Where is plastic grass paver used for?
• Emergency and firelane access
• Vehicle overflow parking lots for commercial developments, homes, sports complexes, festival grounds, churches and more
• Golf cart paths
• Racetrack infield and pit areas
• Drainage channels
• Slope stabilization and erosion control
• Street shoulder parking
How to construction?
Step1: Foundation soil should be layered and compacted, the density should be more than 85%.
Step2 : Laying the thickness of 350mm gravel weighing layer (fire lane is 600mm thick), flattening, rolling to dense.
Step3: Set the thickness of 70mm of small gravel and coarse sand as leveling layer.
Step4: By the way of plugging lap or pavement spread out the plastic grass paver.
Step5: Planting soil sprinkle in the cellular space, the planting soil thickness of 1 cm distance the plastic grass paver highest point.
Step6: Lay lawns or sow seeds on the soil.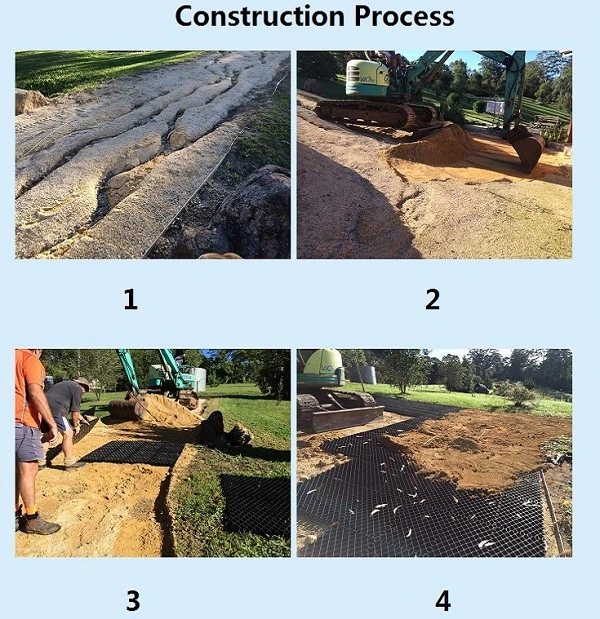 What Longxiang Do?
We are not just a simple injection plastic manufacturer,more focus on customized service and project solution, insist on customer first.
Therefore, we have this ability to work with you from idea to product finish, no matter how simple or complicated, you just need to trust us
and give your initial advice, we will give you one-stop solution.
What Longxiang have?
a. Our top priority is honesty and sincere, we would like to cooperate with client as a friend on mutual benefit rather than simply do business.
b. We will keep secret of your new idea, If necessay, we can sign "confidentiality agreement" with you
c. With 10years experience of customized service, we know very well customer's demand, it's very easy to communicate with us, just tell us what you need.
d. Skilled 3d design and technical team in Solidworks, CAD, UG and other 3d drawing software.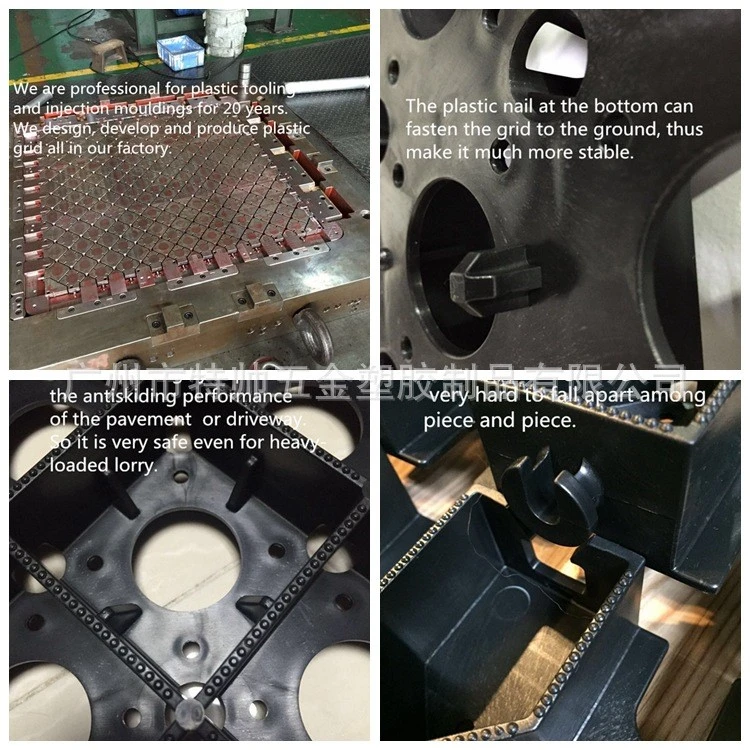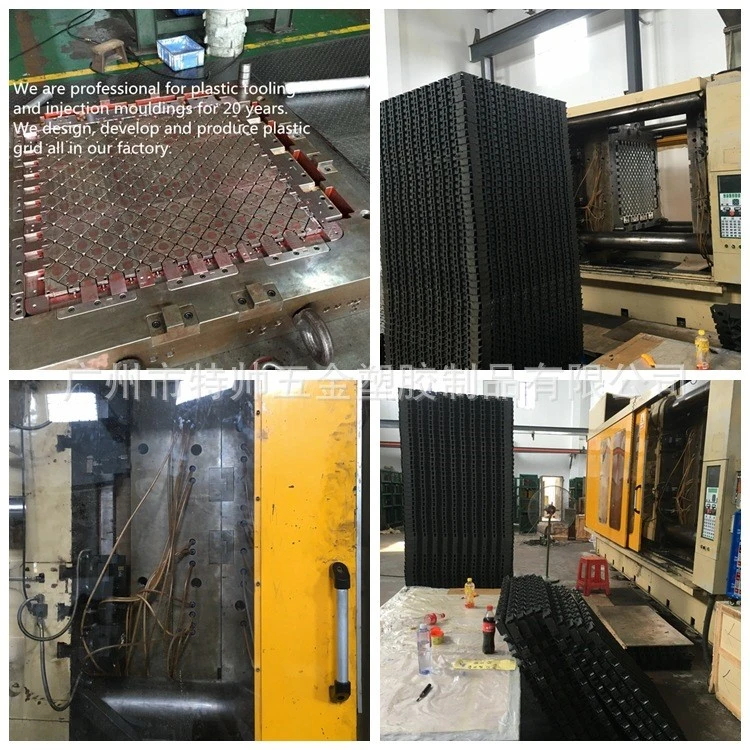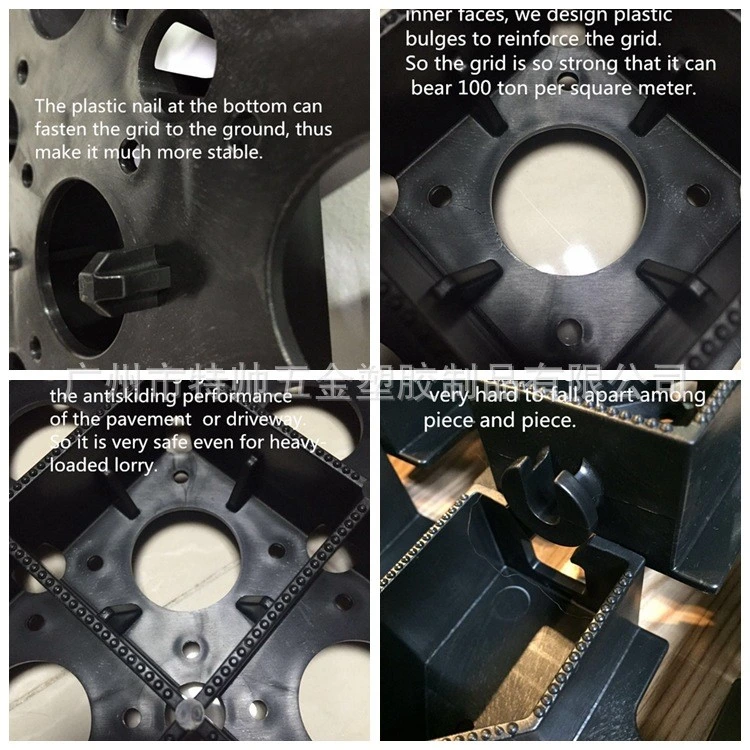 Plastic grid
Material
compressive strength
weight Kg /piece
length(mm)
width(mm)
thickness(mm)
PP
≤250tons
1.6KGS
500
500
40
3.2KGS
600
960
40
5.6KGS
1000
1000
40
0.6KGS
450
450
25