Diamond Drill Bit for Natural Stones
Specifications:
1. Thinner diamond segment and thinner tube wall can easily reduce the resistance and increase the drilling speed (compare with the assembly type)Roof segment Drill Bits.
2. Provide 20% higher drilling performance, particularly in difficult operating conditions.
3. Very fast drilling speed and low drilling pressure.
4. Different connection end for different drilling machine.
5. Especially effective in drilling through reinforced concrete.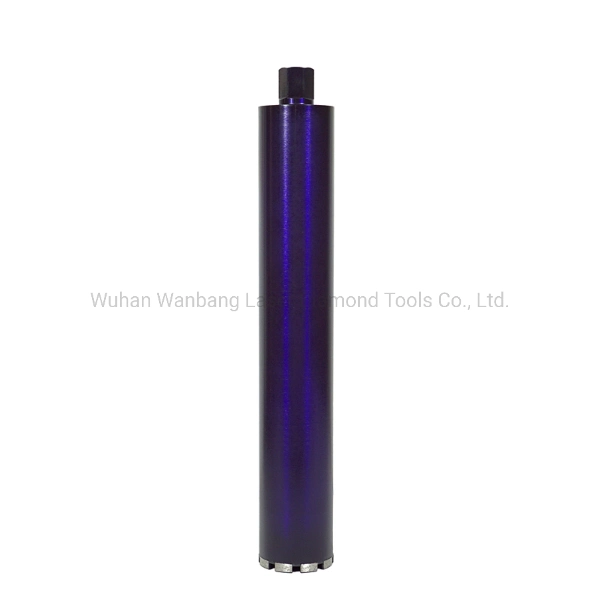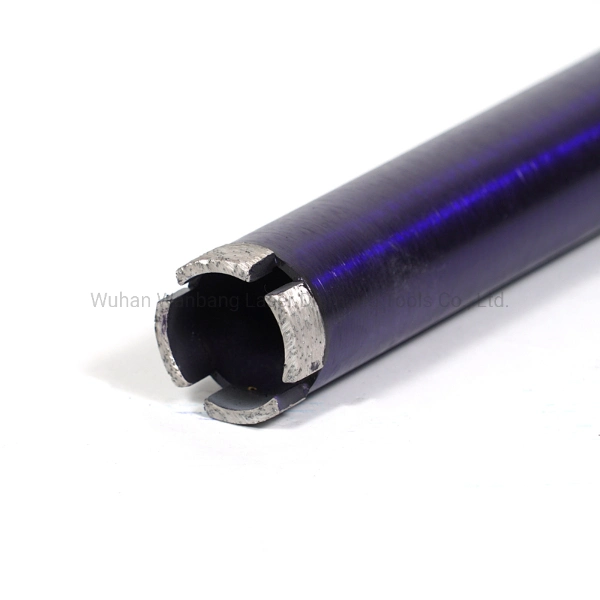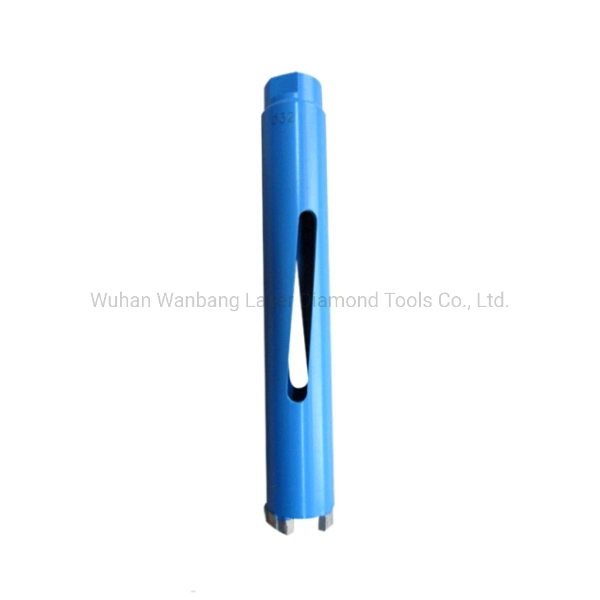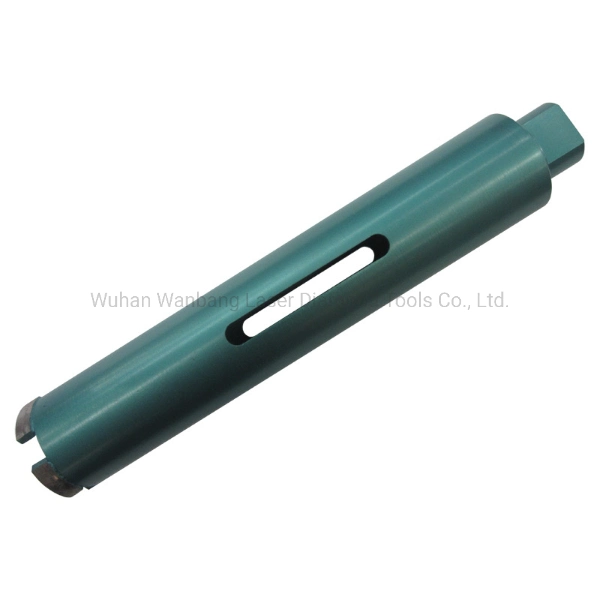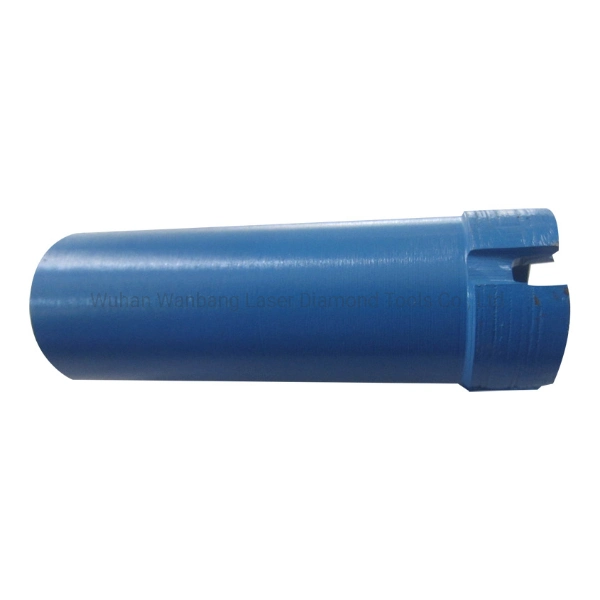 WUHAN WAN BANG LASER DIAMOND TOOLS CO., a dynamic company, driven by a team of experienced Doctor and Master specialized in powder metallurgy and laser welding technology, was established in 1999.
As a leading manufacturer in professional diamond tools, Wan bang specialized in producing and developing all kinds of diamond tools, which have wide range of applications in architecture, stone process, decoration and highway project, etc.
As a ISO9001: 2000 certified company, Wan bang has very strict quality control system, all products exported to the U. S. A., Germany, UK and many other countries, and enjoy very good reputations in the mainstream market.
Diameter(inch)
Connect
Segment Height(mm)
5/8
M14 Gas1/2
10
3/4
10
7/8
10
1
10
1-1/8
10
1-1/4
10
1-3/8
10
1-1/2
10
1-5/8
10
1-3/4
10
1-7/8
10
2
10
2-1/2
10
3
10
3-1/2
10
4
10
4-1/2
10
5
10
5-1/2
10
6
10
6-1/2
10
7
10